BUILDING HUBS
MooV assessed the relevance of building hubs as a new business concept for building sites.
Building Hubs can reduce building material logistics with 42%!
Client: Flanders Logistics Innovation Platform - VIL
Includes: Multiple product and material flows, milk runs, routing, multimodal logistics, mileage, operational and investment costs, scenario comparison as-is & to-be, value-added logistics, load and storage capacities.
Rural Parcel Delivery
MooV investigates potential efficiency gains of shared cross-dock capacity in delivery of postal packages in rural areas.  
VIL tackles last-mile issue in rural areas
Client: Flanders Logistics Innovation Platform - VIL
Includes: optimisation of economic, ecologic & societal cost, cross-dock hub - consolidation centers & service points , pilot decision support, parcel typology differentiation
GRASSIFICATION – GRASS REFINERY VALUE CHAINS
MooV designs a mobilisation network for grassy material from verge to bio-composites, bio-gas or soil enhancer.
Client: European Union – Interreg – 2Seas
Includes: geo-data analytics, analysis of the competitive/cooperative landscape, product quality effects and grades, peak supply management, multiple processing options, back-loops, cost analysis.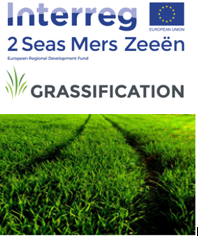 IDEA – ALGAE-BASED VALUE CHAINS
MooV defines viable algae-based value chains in North-West Europe – investigating potential production, storage and processing locations.
Client: European Union – Interreg – North-West Europe
Includes: Cost minimisation, geo-data analytics, seasonality effects, storage requirements (drying, freezing), multiple end-products (colorants, cosmetics, food, feed), likely production sites, web-based dashboard.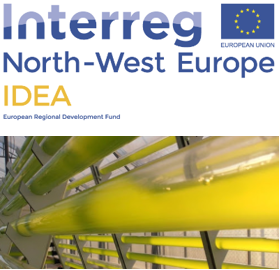 BIOWOOD
MooV assists in the optimization of the future value chain based on local woody biomass towards high value agro-industrial end products in Flanders.
Client: Flemish Agency for Innovation & Entrepreneurship

Includes: Cost reduction, reduction of greenhouse gas emissions, multiple end-products, cascading hierarchy of resources, game-theory to reflect conflicting end-user interest, scenario analysis of bio factory locations and capacities.

BIOMASS HUBS
MooV provided strategic support in the optimal mobilisation of landscape management biomass through a network of bio-hubs.
Client: Flemish Waste & Material Agency - OVAM
Includes: Cost minimisation, central vs distributed design, storage capacities, multiple end-product options (material – energy), time-effects (seasonality and harvest cycles), GIS-analysis, dash-board interface.